The_Doot_
STAFFMANAGER
OP
Gold
posted
Fri at 1:50
Hello Utopians!
TheChampTF has been working really hard to bring you the most up to date Minecraft Experiance, and he did it! Utopia is now live on v1.7.9 Minecraft! Also all the plugins that make Utopia unique are working as well, we are the first server with the Scoreboards Stats on 1.7.9 also :)
Also, as a reminder, the Utopia Easter event will be hosted this Saturday, 19 April. Please click here for all of the details. Also if you make it to the event, there will be a custom event tag for your Utopia Website Profile :p
Dont forget to Vote for Utopia around the Minecraft Community. Voting is a good way to support our server and also reward yourself with in game rewards. Vist Planetminecraft for details!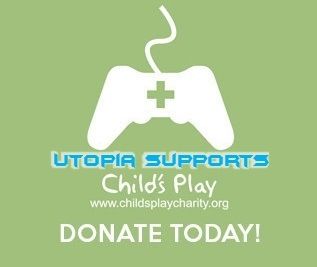 Last but not least, TheChampTF will be participating in an amazing charity called Child's Play. We have a banner posted on it on the home page of Utopia. the 18th of April at 8pm Danish Time there will be a gaming live stream in support of this charity. Please click here for more details and support a great cause if you can.